jun 5, 1947 - The Marshal plan
Description:
The Marshall Plan officially the European Recovery Program, ERP was an American initiative to aid Western Europe, in which the United States gave over $13 billion.
-Globalism because after the WWII the Europe been crisis after that.
-Nationalism how united state support the Europe when its on crisis.
-Soft power because when the country is on trouble u need to help.
Added to timeline: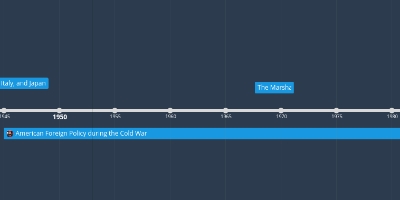 8 Events
Date:
Images:
Geo: