dec 29, 1940 - Foreign Aid
Description:
Germany, Italy and Japan signed an agreement forming an alliance. They hoped to keep the U.S. out of World War II. President Franklin Roosevelt asked Congress for aid to help Great Britain fight these powers.
hard power- the president asked the congress to help Great Britain to fight with them.
Globalism- internationnalism
Added to timeline: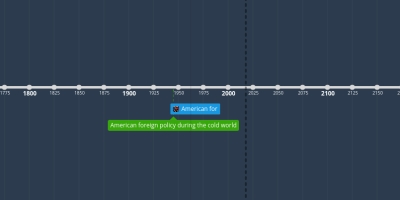 American foreign policy-Cold War
Date: