mar 1, 1938 - Zakir Hussain Committee
Description:
Gandhiji Professed for basic education system and stated that the education was system by British was useful by no means. Hence, to give this idea some serious implementation Gandhiji called the Wardha Conference. The medium of insruction was proposed to chnage in the mother tongue. This conference had serious discussion over free and compulsory education. On the basis of this idea, a committee was set up under the presidence of Dr. Zakir Hussain. The committee was allocated to prepare a detailed education plan and syllabus.The committee submitted 2 reports: Dec 1937 (aimed at its aims, teachers and their training, organisation of schools, administration, inspection and inclusion of craft centred education regarding handicrafts like spinning, weaving etc. ) and March 1938 ( aimed at Agriculture, Metal work, Wood craft and other basic handicraft) . It focussed on basic principles of the Wardha Scheme of education. An detailed curriculum of all the mentioned subjects and ways and means to implement them along with other subjects was stated. This was the first official education committee to promote variety of vocational education in detail.
Added to timeline: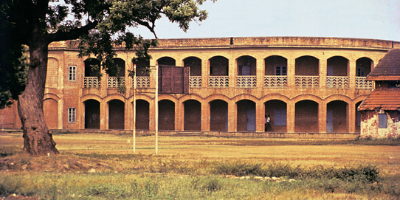 History of Education in India during Colonial Times- 1700-1947
Editors: Shivakumar Jolad, Susanna G and Pranjali Kulkarni ...
Date:
Images: