mar 16, 1641 - Taj Mahal
Description:
Stone masonry and marble with inlay of precious and semiprecious stones, gardens
Ustad Ahmad Lahori (architect)
Agra, Uttar Pradesh, India
Built for Shah Jahan's favorite wife Mumtaz Mahal after she died in childbirth. Floor plan represents the eight core principles and levels of heaven. The wife and husband are buried under cenotaphs encased in marble.
Uses Muslim architecture and inspiration.
Added to timeline: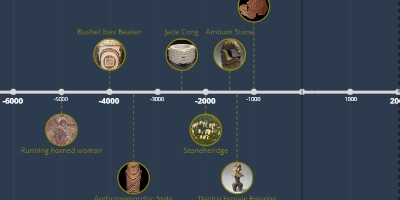 APAH Timeline
Date:
Images: