jan 1, 1850 - Lukasa (memory board)
Description:
Made out of wood, beads and metal by
the Mbudye Society of the Luba peoples of the Democratic Republic of the Congo. The shells and stuff mean things and people touch them to tell the future. Only the elite mbudye society can utilize the spirit boards. They are small enough to hold in the hand.
Added to timeline: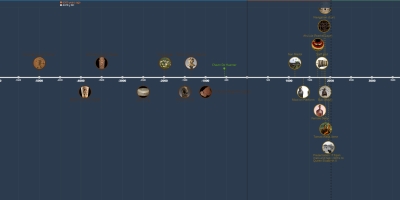 APAH Timeline
Date:
Images: