dec 23, 2000 - IPods
Description:
in the 2000s we now have digital music files that we can listen to on computers. But how do we listen on the go? In the year 2001 Apple created the IPod which let consumers get their digital music library and put it on a device that is small and moveable. However there was a catch you have to use ITunes and buy off there to listen to your music.
Added to timeline: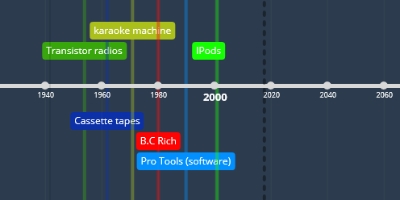 Technology in music through time.
how Technology had developed overtime.
Date:
Images: