nov 24, 1900 - Bundu Mask
Description:
Wood, cloth and fiber
Sande Society, Mende peoples (West African forests of Sierra Leone and Liberia)
Worn on top of the head, the body would be covered by rafia that hung below the "helmet".
Meant to represent a spirit that comes from the bottoms of rivers and lakes.
Used over and over again. Left in an elder woman's home when not in use. Only represents a spirit when being worn during a performance, otherwise represents just a wooden mask when not being worn.
Added to timeline: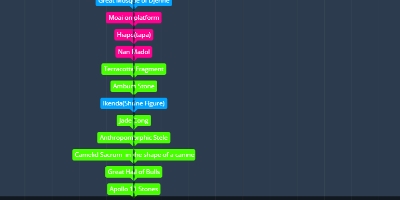 APAH
Date: