sep 4, 800 - Angkor
Description:
Many people believe is was not only a temple to worship Vishnu but serve as the king's mausoleum in death.
The building of Angkor Wat is likely to have necessitated some 300,000 workers, which included architects, construction workers, masons, sculptors and the servants to feed these workers. Construction of the site took over 30 years and was never completely finished.
Built entirely out of stone.
Added to timeline: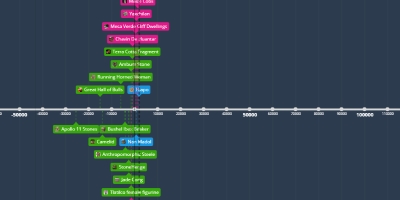 APAH Timeline
Date:
Images: