aug 27, 180 BC - Funeral Banner
Description:
Excavation of Lady Dai's tomb, father and son were buried there when they died.
She was in a coffin that was inside of a bigger coffin and that one was put into the biggest coffin, on one of the coffins was the funeral banner.
Made out of silk around 6ft. And tells a story/documents about lady Dai, earliest portrait and example of poliart
Top is heavenly realms, then lady dai with her attendants, then a funeral scene, and then the underworld, and had jade kong drawn on and abai
The unique part is that there is a portrait which is very uncommon a long time ago especially at this time.
Added to timeline: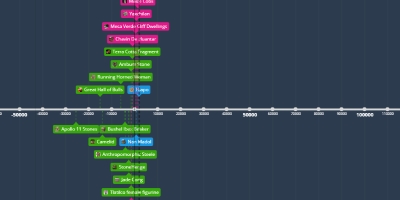 APAH Timeline
Date:
Images: