apr 17, 1998 - Auto Tune
Description:
Auto-tune is an audio processor created by Antares Audio Technologies which use a proprietary device to measure and alter the pitch in vocal and instrumental music recordings and performances. Originally intended to correct off pitch vocals, to make them sound perfect again. Best heard in the commercial track Cher's "Believe".
Added to timeline: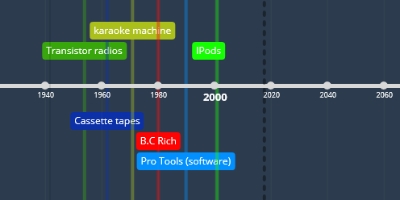 Technology in music through time.
how Technology had developed overtime.
Date:
Images: