aug 30, 1963 - PHILLIPS Musicassette.
Description:
In 1963, Phillips introduced the musicassette at the 'Berlin Funkaustellung'. The tape was compact, and made for audio recording and playback. They came in two forms, either as a fully recordable blank cassette or already containing content as a prerecorded cassette. Both forms were reversible by the user. It later became a popular alternative to the 12-inch vinyl LPs during the late 1970's.
Added to timeline: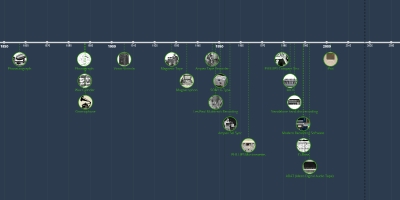 Unit 5: Music Technology in Context.
Date:
Images: