6 h, sep 1, 1945 y - On 1945 marks the end of world war 2.
Description:
This is the year when Hitler committed suicide. But he didn't, he escaped all the way to Brazil.
This is important to Canadian history because many Canadian soldiers went to the war and lost their lives fighting for Canada and the allies.
Added to timeline: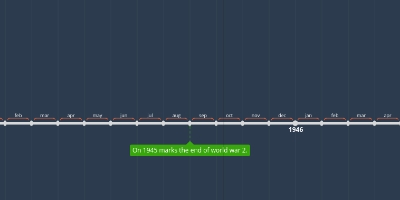 Canadian timeline
My work
Date: