jun 30, 1997 - 1950s
Description:
The 1950's marked a time of a more pluralistic society. Character Education was focused more on, "critical thinking rather thatn a virtues-based approach" (Nucci, 2015).
Added to timeline: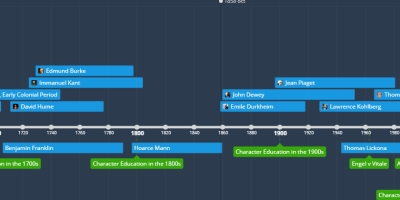 Historical Timeline of Character Education in America
References
Nucci, L., Narvaez, D., Krettenauer, T. (2014) Ha...
Date: