feb 10, 1953 - Secondary Education Commission
Description:
Chairman : Dr A.L.Mudliar
Established in 1952 and Submitted their report in 1953.
The commission has pointed out some defects of existing system for secondary education.
The commission gave important recommendations about secondary education system and curriculum construction.
This is one of the most important educational document.
Recommendations by Mudaliar Commission
Higher Secondary Course
Reduction in the total duration of school course ( 12yrs – 11yrs)
They recommended 17yrs as eligible age to take admission.
Curriculum proposed by Mudaliar Commission for Higher Secondary Course
Three language pattern
Adoption of Social Studies and General Science
Crafts and additional subjects were added.
Development of Secondary Education :
Primary loopholes of Secondary Education :
It was neglected and lack of mass appeal of primary education.
Lack of support and wrong decision about common pattern in school and college.
Lack of coordination and unplanned expansion of higher education is equal to standard education.
No effective implementation class, career guidelines.
Added to timeline: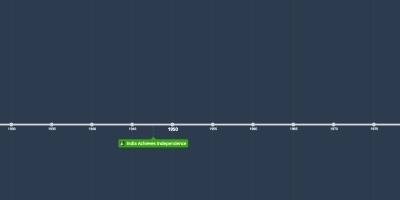 Education in Independent India 1947-2016
Date:
Images: