11h 46min, may 5, 1789 y - Final assembly of the Estates General
Description:
They convened in Versailles where there were 561 deputies and 578 deputies for the third estate. 400 of these were lawyers and officials of the government.
The deputies of the first two estates were not united in their defense of the privileged. There were around 90 second estate deputies clearly in favour of some reform. There was also a marked distinction between those conservatives and those who were enlightened.
The cahiers of the third estate defended financial equality and human rights.
Added to timeline: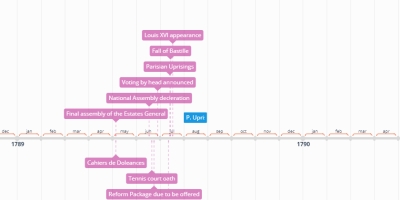 Events leading t the French revolution
Date: