jan 2, 1906 - National Council of Education
Description:
It was formed to promote science and technology within the light of swadeshi industrialization. The inistitution under the council were the breeding grounds for nationalistic activities. The idea of NCE was rooted in the meeting at Park Street in Calcutta on 16th Nov 1905. Great leaders like Rabindranath Tagore, Aurobindo Ghosh, Raja Subodh Chandra Mullick and Brajendra Kishore Roychowdhury were part of this meeting along with around 1500 other delegates. The agenda of setting this council was to challenge the existing British education system. The education was proposed to direct on national lines and control. Bengal National college and Bengal technical institute were formed under NCE.
Added to timeline: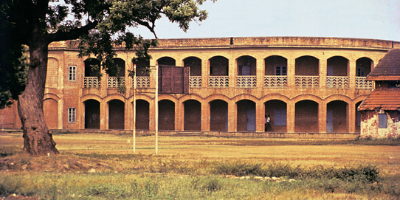 History of Education in India during Colonial Times- 1700-1947
Editors: Shivakumar Jolad, Susanna G and Pranjali Kulkarni ...
Date:
Images: