feb 16, 1895 - ERNEST RUTHERFORD
Description:
He prove that the atom has a positive solid centre and negative particles around the outside and the majority of the atom was empty space. this was proved with a GOLD FOIL experiment, where a (alpha) particles were fired at a sheet of gold foil. He noted that approximately 1 in 8000 deflected the sheet, meaning that they hit something tat was the same charge. In 1908 he won a noble prize of chemistry.
International: civil war in Bogota, Colombia, it was governed by Miguel Antonio Caro.
National: the political Lazaro Cardenas was born.
Added to timeline: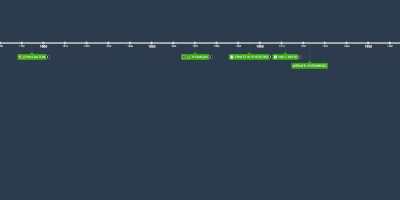 Valeria
time line
Date:
Images:
YouTube: