feb 16, 1870 - J. J THOMSON
Description:
He discovered the electron by placing a magnet inside a CATHODE RAY TUBE. the material was negatively charged. He eventually discovered that mass of the negatively charged particles was 2000 times lighter than the mass of a hydrogen atom. In 1906 he obtained a noble prize in physics, in recognition of the great merits of his theoretical and experimental investigations in the conduction of electricity generated by gases.
International: in France, the dictatorship of Napoleon III becomes a constitutional monarchy.
National: The anti-Jewish Revolution was an armed conflict led by a rebel faction against the re-election of Benito Juárez. A year after the Uprising in Sinaloa, the Rebellion in Yucatan, the Uprising in Puebla and the Perote Mutiny, another, even more imposing, revolution broke out.
Added to timeline: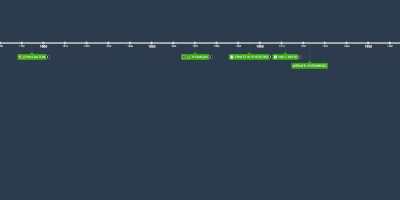 Valeria
time line
Date:
Images:
YouTube: