may 30, 2031 - New Models
Description:
Boundless Horizon introduces the Einstein Class, a next-generation ARS that will be produced in record numbers thanks to a dedicated assembly planet.
In the coming years, Boundless Horizon will build up to 100 satellites making the company a trillion dollars.
Added to timeline: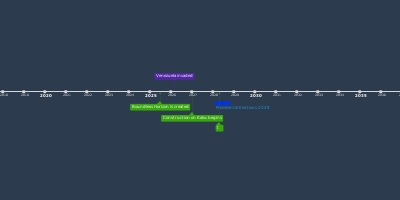 Strife: The timeline
The timeline of my sci-fi universe.
Date: