jan 1, 1860 - Mid XIX Century
Description:
Towards the XIX century, several factors contributed to a rejection of the Grammar Translation Method. one of the most important was that communication that increased among Europeans created a demand for oral proficiency in foreing languages.
Initially this created market for conversation books but language teaching specialist also turn their attention to they way modern languages were being taught. In Germany, Englan, France and other parts of Europe, new approaches to language teaching were develop by language teaching specialist, each with different methods for reforming the teaching of modern language.
1. The Frenchman C. Marcel: Emphasized the importance of meaning in learning and proposed that reading be taught before other skill.
2. The Englishman T. Prendergast: Made clear that children use contextual and situational cues to interpret utterances, he proposed the first "structural syllabus" advocating that learners e taught the most basic structural patterns occuring in language
3. The Frenchman F. Gouin: He develped an approach to teaching foreign languages based on his observation of childrens use of the language, wich was sequence of sentences related to normal activitys.
EX. Walk= I walk to school. He emphasized on the need to make meaning very clear.
Added to timeline: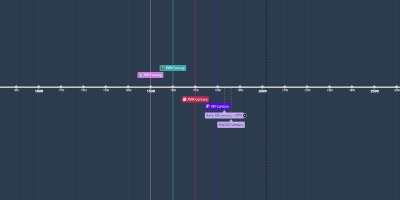 Brief history of language teaching
LAELE
Date: