may 10, 1848 - 25. Seneca Falls Convention
Description:
Seneca Falls Convention
People like the transcendentalist who believed in equality helped push women rights and a big step was the Seneca Falls Convention. The Seneca Falls Convention was the first women's rights convention in the United States. This meeting launched the women's suffrage movement. They created the Declaration of Sentiments. This declaration described women's grievances and demands. After the grievances and demands were said they came up with several resolutions. A part of the resolutions was calling out to Americans to regard laws that placed women in a position inferior to men.
AP Key Concept 4.1, III
Added to timeline: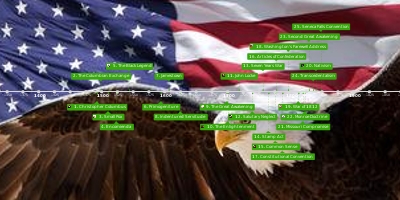 History APUSH final project
done
Date: