sep 7, 1854 - John Snow
Description:
Known as the "father of epidemiology".
Map of a later cholera outbreak in London, in 1866
By talking to local residents about where people were getting their water from, he then identified the source of the outbreak from the water pump on Broad Street. It was contaminated with human waste.
Added to timeline: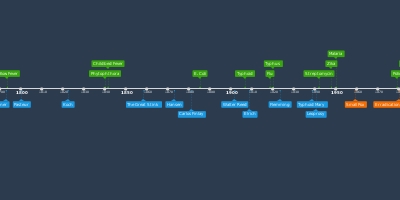 The Fight is Never Ending
Public and Global Health
Date: