nov 11, 1918 - November 11, 1918 Armistice is signed
Description:
On this day, Germany and the Allied Nations signed the Treaty of Versailles. It is very important because it confirmed the end of World War I. The terms were the surrender of all German colonies as League of Nations orders, Germany had to give Alsace-Lorraine back to France, Cession of Eupen-Malmedy was to be given back to Belgium, Memel back to Lithuania, and the Hultschin district back to Czechoslovakia. Germany failed and the Allied Powers got recompensed and the land they wanted. The Allied Nations had control over Germany.
Added to timeline: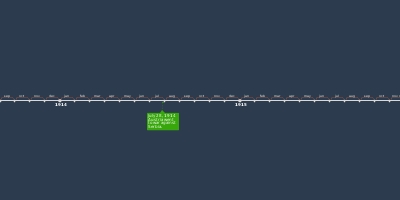 WWI Annotated Timeline
For Mr. Lewis' 3rd period class!
Date:
Images: