jun 4, 1823 - The Enquiry in Madras- Thomas Munro
Description:
The first survey on indigenous education was undertaken by Sir Thomas Munro (governor of Madras 1819-1827) in Madras presidency from 1822-1823.
His key findings include there was one school for every thousand population (The total population in the presidency was 2.5 million).
Only one in 67 was receiving an education in village schools. But he failed to estimate the students taught at home, which was probably greater than the students who taught at schools. He claimed that the state of education here exhibited, low as it is compared with that of his own country (Britain), is higher than it was in most European countries at no very distant period.
Later the Collector of Bellary reported about the traditional customs by the Hindu youths before starting education. Here the schools followed a "Monitor system" where the senior students used to teach the juniors. After attaining a sound knowledge in letters, the students were allowed to learn complex writing levels.
The most noted drawbacks of Sir Munro's survey include, he excluded a large number of students under domestic instruction, and he agreed that the statistics given by the collectors were highly underestimated. He neither focused on the factual and statistical accuracy of the data nor interested in the rechecking of the obtained data.
References:
Selections from the Records of the Government of Madras
Added to timeline: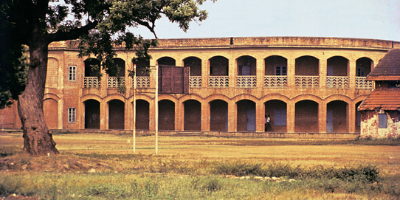 History of Education in India during Colonial Times- 1700-1947
Editors: Shivakumar Jolad, Susanna G and Pranjali Kulkarni ...
Date:
Images:
Geo: