jan 1, 1863 - January 1, 1863
Description:
President Lincoln issued the Emancipation Proclamation and stated that " all persons held as slaves" within the rebellious states "are, and henceforward shall be free." This act only directly applied to the states who seceded from the Union. Also, the parts of the Confederacy that had come under the North's control, were exempted.
Causes: Lincoln not only was against the idea of slavery, but he also seeked the benefit from the freed slaves to fight against the Confederate states throughout the Civil War.
Effects: Because the document only allowed certain states to benefit from it, slavery was still in action and heavily used. Nonetheless, thousands of slaves were able to be freed even though they were only in the rebellion. With the unanswered questions over slavery, it paved the way for the 13th, 14th, and 15th Amendments to be made in the years to come.
Added to timeline: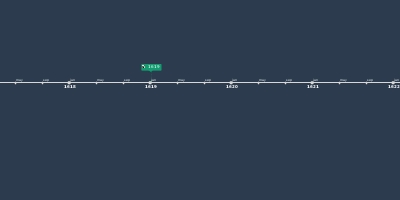 Racism Issues - 1607 to 1877
Andrea Leyva-Montiel 4B
Date:
Images: