jan 7, 1619 - 1619
Description:
Slaves from Africa first imported to colonies
Cause: Due to the fact that Jamestown became the first colony settled by the Pilgrims, they quickly discovered the advantage they would receive by the act of slavery.
HI: With the help from slaves, tobacco became Virginia's main crop and it was labor-intensive. Quickly, the export became popular in Europe and England, leading to the further increase in the use and import of slaves.
Added to timeline: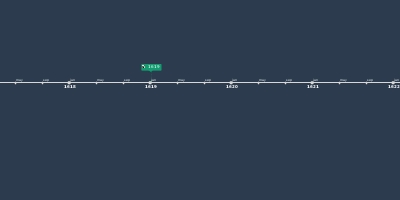 Racism Issues - 1607 to 1877
Andrea Leyva-Montiel 4B
Date:
Images: