18h 15min, nov 2, 1817 y - Döbereiner's Triads
Description:
Döbereiner, German Scientist makes law of Triads.
He arranges elements in groups of three according to appearance and chemical properties.
Scientists started to discover the atomic masses of elements and Döbereiner realised that the middle one of his three atoms would have an atomic mass equal to the average of the other two.
Added to timeline: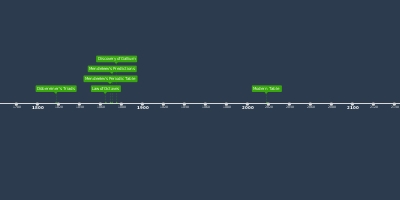 Development of Periodic Table
Date: