jan 1, 60 - St Paul Arrested in Jerusalem
Description:
St Paul is arrested in Jerusalem and imprisoned in Caesarea. He was then sailed to Sidon and Myra but due to a storm he ended up in Malta. From here here continued to Rome where he remained under house arrest until 62 A.D.
Added to timeline: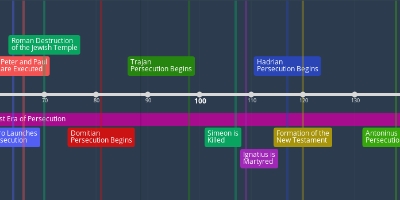 Persecution of the Christians Timeline
Timeline of the persecution of the Christians from the death...
Date: