jan 1, 53 - 3rd Missionary Journey of St Paul
Description:
St Paul departs from Antioch and goes through the regions of Galatia and Phrygia. He thens goes to Asia and returns to Greece. He ends his missionary journey in Jerusalem after 5 years.
Added to timeline: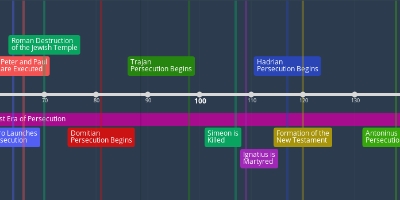 Persecution of the Christians Timeline
Timeline of the persecution of the Christians from the death...
Date: