jan 29, 1850 - Compromise of 1850 Jan. 29 1850, slavery issue
Description:
Compromise of 1850 was a set a laws dealing with issue of slavery. It prevented further territorial expansion of slavery and strengtening the Fugitive Slave Act. It did little to unite the divided United States.
California became a new free state.
Utah and New Mexico could decide by themselves if they wanted to have slavery.
Added to timeline: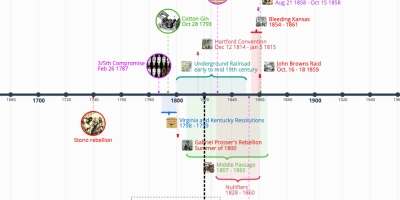 Timeline: Causes of the American Civil war by Veera Rakkolainen
Date:
Images: