may 5, 1789 - French Revolution
Description:
The French Revolution was a revolt that changed the course of history. It had various stages, the
one most important being the Red Terror under the Jacobin Club, in which the Committee of Public Safety executed counterrevolutionaries and members of the nobility. Another important stage was the seizure of power by Napoleon afterward. Napoleon's reign was notable for its militarism which was used to "spread the revolution"
Added to timeline: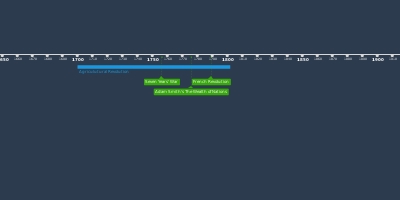 18th century
Date: