1h 19min, nov 20, 2015 y - Chemically cleaned stator windings
Description:
On-line chemical cleaning completed 12/4/15.
Summary
The generator stator cooling water system at Plant Hatch unit 1 exhibited problems with plugging filters. The most likely cause was determined to be an unstable copper oxide layer within the stator. This oxide layer was removed by chemical cleaning, and a stable oxide layer consequently restored in a controlled procedure.
Online cleaning started on November 20, at 18:45 and chemical injection was terminated on December 04, 2015 at 08:56. 41.2 kg EDTA reagent and 2.5 L H2O2 31% were employed and a total of 4.34 kg of copper was removed. Here of are 3.92 kg that were coming from oxides.
This quantity of oxides was in the expected range, keeping the recent rewind in 2006 but also the unstable copper oxide layer in mind.
The cleaning improved stator water flow by approximately 7%.This improvement is more than expected and showed that plugging of the stator coils might already have been under way.
Added to timeline: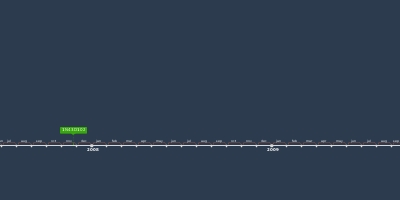 Stator Water Filter
KT Analysis
Date: