5 h, nov 22, 2010 y - 1N43D003-Created in Error
Description:
CR105721
2010114843,  Stator Cooling Water Generator inlet filter, 1N43-D003, appears to be stopping up.  The DP on this filter has has gone up by approx. 1 psid per day over the last 3 days. The DP on D003 at this time is 6 psid. If the DP continues to rise, it could cause a low flow condition to the generator. Please investigate and repair.
**note - this CR was submitted in error. The permanently installed guage does not read accurately and is to be repaired under WO 1100592001. Temporary guages are installed and show a d/p of ~3psid, which is unchanged over a period of many days. No further action required. cew 11/22/10**
WHAT IS AFFECTED: Possibility of causing low flow to the generator.
HOW DISCOVERED: Inside rounds SO performing checks to satisfy Compensatory Action 1-10-041
Added to timeline: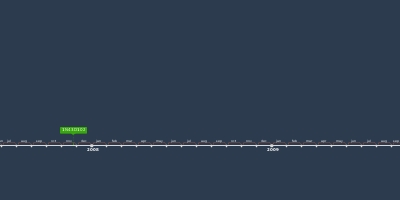 Stator Water Filter
KT Analysis
Date: