18h 28min, oct 8, 2015 y - Causal Investigation
Description:
CR 10132527
During causal investigation of the September 2015 unit 1 stator water cooling (SWC) filter plugging incident, an issue was found with the filter elements used in 1N43-D003 and 1N43-D002, which may affect both units (but is not an operability concern at this time).
Historically, we have ordered filter elements through General Electric. In 2014, procurement of this part was changed to alternate suppliers. In both cases, we have ordered the same part manufactured by 3M/CUNO. However, per GE consultation, the filters procured through GE receive an additional wash at the factory to preclude the possibility of conductivity spikes during system startup after filter replacement. We have no indication that the alternately procured filters are receiving this additional wash.
In 2009, we began pre-rinsing SWC filters before installation as a result of AI 2009203045. Filters were pre-rinsed in 1R24 (2010). In 1R25 and after, filters have not been rinsed before installation, without clear justification. Installation of filters without prewashing has the potential to cause adverse affects - foaming, conductivity spikes, corrosion. EPRI recommends that SCW filters always be washed in demin water prior to installation, per report 1015669 and subsequent 2013 update "Turbine Generator Auxiliary System Maintenance Guide Volume 4: Generator Stator Cooling Water System".
It is thus recommended to reinstate filter rinsing prior to SCW filter installation for future practices. This does NOT represent an operability concern at this time.
Note: N43-D003 is an SPV on both units. Stator water high conductivity can trip and/or damage the generator. For further information, reference Maximo Item 633508 (Legacy Item 66748); 3M/CUNO manufacturer part DCCSA3X; GE supplier part 233A8687P0003; PO SNG30942-0080 from Southern Industrial Filtration; PO SNG10100147 from Regal Brown / JB Systems.
Added to timeline: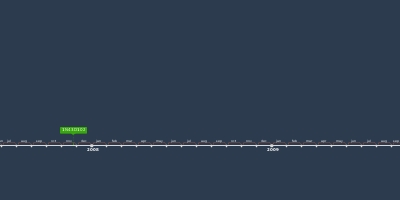 Stator Water Filter
KT Analysis
Date: