sep 1, 2018 - PyData - Evento Cordoba
Description:
PyData conferences bring together users and developers of data analysis tools to share ideas and learn from each other. The PyData community gathers to discuss how best to apply Python tools, as well as tools using R and Julia, to meet evolving challenges in data management, processing, analytics, and visualization.
There, Fabricio J. Piva talked about unsupervised Representation Learning with DCGANs and its Applications. Fabricio presented a special architecture of CNNs called Deep Convolutional Generative Adversarial Network (DCGAN) that was formulated to perform unsupervised learning tasks. After describing the model, he shown its performance by training it on two datasets, and finally he introduced a special use case of a Generative Adversarial Network (GAN) to address the problem of Domain Shift Adaptation for Semantic Segmentation.
Added to timeline: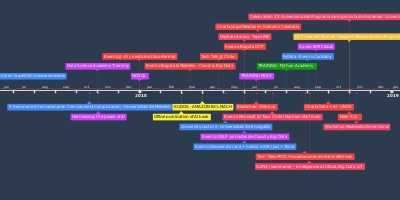 BD Events
Date:
Images: