jun 18, 2018 - Blockchain Webinar
Description:
Blockchain is not limited to currency exchanges, but has soared high disrupting business models and solutions of various industries. In recent times industry thought leaders are taking acute interest in this technology and more and more businesses are realizing the value of blockchain and transforming their business models around it.
Martin Minnoni, CTO at Wibson and Grandata and Jim Barnes, Sr Digital Architect at Globant shared their experiences in applications of blockchain in various industries.
More than 400 people joined our Blockchain Webinar and learnt about the capabilities of Blockchain in both, theory and application use.
Added to timeline: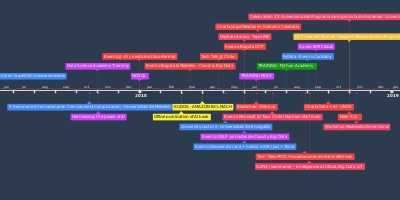 BD Events
Date: