apr 1, 2018 - KUDOS - AMAZON BCI: MACH
Description:
We have a great notice to share with all of you. Our Data Architects are rocking so badly on MACH (BCI) that Amazon, which is the infra support platform they're using, has recognized the Data Solution as a success case!
Eduardo Avaria and Felipe Mejia, in the name of the entire studio, I want to congratulate you guys, so please, keep rocking. Also, I want to say thanks to our friendly Cloud Studio (particularly Daniel Burbano) for providing us with the needed infra support to make this happen.
MACH is the first digital app in Chile that allows to transfer money among friends easily and quickly, as simple as sending a message; forgetting about Digipass card coordinates, dynamic typing keys and account numbers on the cell phone. Big Data Studio is the owner of the entire Data Solution, backed by AWS.
For those of you interested in the AWS publication please refer to this link: https://aws.amazon.com/es/solutions/case-studies/MACH/
Added to timeline: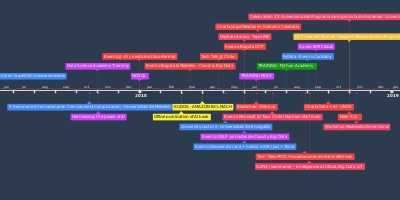 BD Events
Date: