jan 1, 1778 - Lavoisier
Description:
Discovered la of Conservation of Mass, which proved matter could not be created or destroyed.
Recognized and named oxygen.
Introduced the metric system of measurements.
Invented first periodic table with 33 elements.
Added to timeline: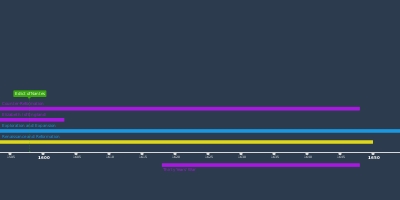 History Review
To help see the connections between events and different par...
Date: