dec 1, 1934 - Kirov affair
Description:
Kirov Affair:
Sergei Kirov was Head of the Leningrad Party organisation in 1930.
He was approached by a group of Bolsheviks as an alternative to Stalin's position as Secretary-General.
1 Dec 1934: Kirov was assassinated. Secret police 'investigations' declared that this was part of a plot to kill Stalin and other Politburo members.
Stalin used this as an excuse to eliminate his political opponents.
Added to timeline: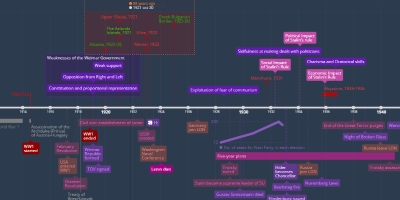 Elective History
Combined Humanities 2267
unfinished; only did Chpt 1-3++
Date: