jan 21, 1924 - Pretended to be close to Lenin
Description:
• Gave Party members impression that Lenin favoured and trusted him.
• Organised Lenin's funeral and established himself as the chief mourner.
• Prevented Trotsky from attending Lenin's funeral by giving him the wrong date.
• Hence, Stalin portrayed himself as the natural successor to Lenin.
Gain supporters in Central Committee → majority support → outvote rivals → Stalin most powerful leader left
date used is when Lenin dies
Added to timeline: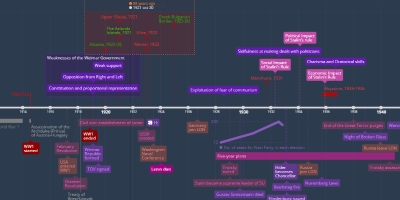 Elective History
Combined Humanities 2267
unfinished; only did Chpt 1-3++
Date: