jan 4, 1852 - Dr. Hermen Gundert Basel mission
Description:
Madras government appointed Dr. Gundert as the first School Inspector
The Basel Mission gave importance to elementary education. Dr. Hermen Gundert was instrumental in initiating these activities. He established an elementary vernacular school at Tellicherry on 14 May 1839 19. In the beginning, there were only 12 students in the school. Gundert visited both bungalows and huts, met the parents of children in person and explained them the necessity of educating their
children.
As a result of his incessant efforts students belonging to all communities began to enroll in his school. Later he started another elementary school at Nettur near Tellicherry. As a recognition of his effort, in 1852, the Madras government appointed Dr. Gundert as the first School Inspector in Malabar and South Canara
Added to timeline: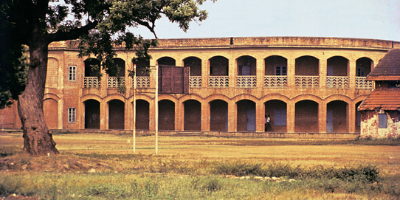 History of Education in India during Colonial Times- 1700-1947
Editors: Shivakumar Jolad, Susanna G and Pranjali Kulkarni with inputs from HS 511- Class- 2017, IIT Gandhinagar
Date:
Images: