nov 17, 1939 - CABE and basic education
Description:
Report of the Committee of the Central Advisory Board of Education Appointed to Consider the Wardha Education Scheme
Chairman: Kher, B G.
The key issue of discussion was the inclusion of religious teaching, women education and vernacular education.
"At the end of March 1939, there were around 500 Adult Education Classes on the registered list attended by over 15,000 adults distributed among the different Divisions. The members of the Provincial Board of Adult Education toured over the different parts of the Province and carried on a vigorous propaganda calculated to enlist public co- operation and support towards the expansion of adult education. Direct financial encouragement was also given to certain bodies for the purposes of propaganda and training of Adult Education workers.
As a result of the activities of the public spirited bodies, the Provincial Board of Adult Education and its Committees and the officers of the Department in this direction there are now definite signs of a gradual awakening among the masses towards the need of a joint effort for the removal of adult illiteracy.
The Poona Central Co-operative Bank has introduced a, scheme of Adult Education under which Adult education classes are being conducted in some 25 villages in which there are cooperative credit societies.
A scheme of pupil teachers Home classes for illiterates has been introduced as an experiment in a village in the Satara District under which about 50 grown-up pupils of the local primary schools teach some 200 adult members in their homes-both men and women how to read and write. In view of the success the scheme has achieved, the Provincial Board has proposed to organize about 3,000 to 4,000 pupils of some Secondary schools in Poona City for an intensive drive against illiteracy during the ensuing summer vacation. It is intended to make about 6,000 adults literate.
At the instance and collaboration of the Bombay Adult Education Committee a "Literacy Campaign" is proposed to be carried on by the Social Service League in May 1939, in the City of Bombay and its, suburbs. The objects of the Campaign are to rouse the public conscience to the need of education for the adult population and to spread to some extent literacy amongst men and women in the city. In order to achieve the above objects quickly, the Committee has decided to make efforts on a large scale. It is proposed to organize some 500 Literacy centres to be followed by classes which will work throughout the year. Separate centres will be opened to suit the needs of women."
( REF: http://www.teindia.nic.in/mhrd/50yrsedu/g/52/4Y/524Y0104.htm)
Added to timeline: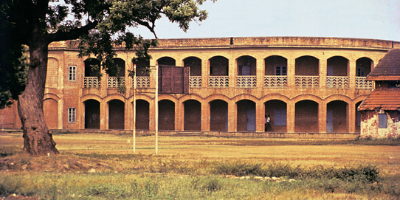 History of Education in India during Colonial Times- 1700-1947
Editors: Shivakumar Jolad, Susanna G and Pranjali Kulkarni ...
Date:
Images: