jul 24, 1935 - Government of India Act 1935
Description:
The GOI Act of 1935 instilled a new hope and synergy among Indians in their struggle for greater and absolute self-rule. The act abolished the mostly dysfunctional dyarchy system which categorised ruling matters in two broad central and state lists and replaced it with more federal system of provincial autonomy. The congress was invited to join the government in seven of the eleven newly formed Provinces. These developments were certainly seen as an opportunity for Indian education to thrive at last. But the hopes only lasted 3 years as in 1940 the British and the Congress part ways over disagreement on matters of WWII. The provincial governments were dissolved and a caretaker government took over for next seven years.
Added to timeline: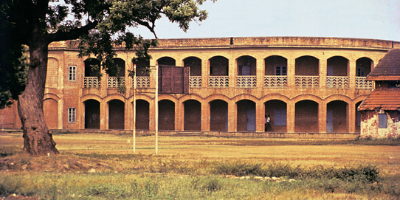 History of Education in India during Colonial Times- 1700-1947
Editors: Shivakumar Jolad, Susanna G and Pranjali Kulkarni ...
Date:
Images: