jan 1, 1870 - Mendeleev adds on to the periodic table (and then some!)
Description:
Russian Chemist Dimitri Mendeleev completes the periodic table based on Meyer's finding by creating a textbook. In this textbook, Mendeleev adds a chart containing the elements. Interestingly, Mendeleev had the instinct to put these elements in a specific order when he remembered them in a dream.
He would later correct one mistake, but he would also add predictions to his table, believing that the chart still needed eight other elements.
Added to timeline: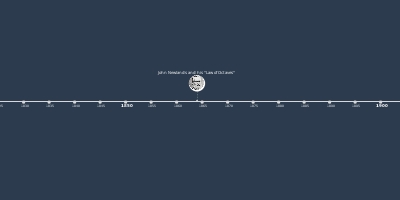 History of the Periodic table
Date:
Images: