jul 4, 1776 - The Declaration of Independence
Description:
On this day the Continental Congress had voted to adopt the Declaration of Independence which was formed to address King George III about their complaints and why the colony wanted to break away from him. This document had been inspired by Thomas Paine's "Common Sense" which explained to readers about the need to gain independence from England as well as the need to create a democratic republic. Written mainly by Thomas Jefferson and the Continental Congress, the Declaration of Independence had listed the goals and motivations of the 13 American colonies, helping to establish what is now known as the United States of America.
Added to timeline: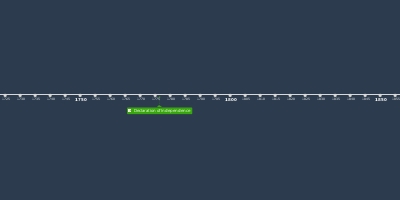 The American Revolution
An annotated timeline of a few events that caused and affect...
Date:
Images: