jan 1, 1941 - George Beadle and Edward Tatum
Description:
Beadle and Tatum worked with mold that grew on bread, or Neurospora crassa. By working with the mold, they were able to show a connection between genes and metabolic enzymes.
Beadle and Tatum induced these genes with mutations, so that they hoped to see the enzymes malfunction if it were to be connected to its genes. They did this by exposing radiation to the Neurospora. They then grew the new, mutated cells individually and placed them on minimal medium. Some of these cultures could not grow on this minimal medium and it showed that there were nutritional mutants.
Added to timeline: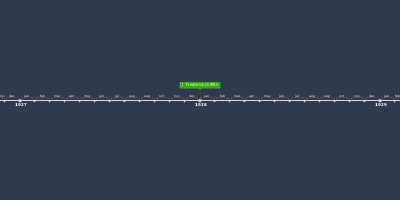 Biology timeline
Date:
Images: