oct 17, 1919 - Khilafat Movement
Description:
The Khilafat movement was a nationwide campaign. The Major players were Hindus and Muslims (in majority). The Khilafat movement was supported by Gandhiji with his non- cooperation movement. The main motto behind his move was to gain the support and trust of Muslim community to address the dream of Swaraj. So that Hindu's and Muslims can fight against Britishers as united power.
In the later part of this agitation period the movement became violent. Chauri-Chaura incident took place after which Gandhiji had to call off the campaign on a short note. After Chauri-Chaura incident Gandhiji was arrested by the British government. Many students took part into this movement and they left their studies by boycotting the schools and college. To support this movement people boycotted from many services provided by the British government.
Added to timeline: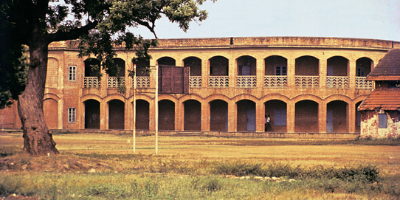 History of Education in India during Colonial Times- 1700-1947
Editors: Shivakumar Jolad, Susanna G and Pranjali Kulkarni ...
Date:
Images: