jan 2, 1897 - the electron
Description:
The particle that J.J.Thomson discovered in 1897, the electron, is a constituent of all the matter we are surrounded by. All atoms are made of a nucleus and electrons. He received the Nobel Prize in 1906 for the discovery of the electron, the first elementary particle.
produced in large glass tube then he passed electricity through some wires which produced rays which were effected by magnets which meant there was something smaller than the atom and it had a charge.
Added to timeline: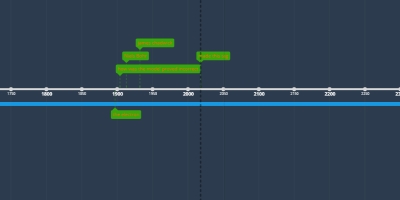 the atom
Date: