jan 1, 1962 - James Watson & Francis Crick
Description:
In 1951, Watson attended one of Rosalind Franklin's lectures on her discovery of the A and B form of DNA. He then built a model based on her findings, but Franklin did not approve of the model.
When Watson and Crick received Franklin's Photo 51 in January of 1953, they created a correct version of the DNA molecule as two strands in a helix shape with the nitrogen bases facing each other, interlocked, and inside of the helix.
They also, depicted how the two strands separate, unzip, during replication.
In 1962, Watson, Crick, and Wilkins won a Nobel Prize.
Added to timeline: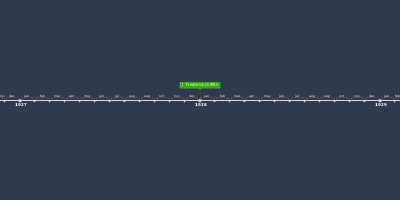 Biology timeline
Date:
Images: