jan 1, 1928 - Frederick Griffith
Description:
Frederick Griffith was a microbiologist
He studied the Streptococcus pneumoniae bacteria and its effects on mice
Griffith used two strands of the bacteria: R strand and S strand.
When the mice were injected with the R strand, they did not get sick. However, the opposite occurred when the mice were injected with the S strand. On the other hand, heat killed S strand resulted in the mice not having the sickness associated with the bacteria.
When he injected the mice with a live R strain and a dead S strain, the mice died and they found living S strand in the mice's blood.
Griffith concluded that the R strand must taken up a "transformation principle", which means that the R strand took up DNA from the environment, resulting in a living S strand being formed.
Added to timeline: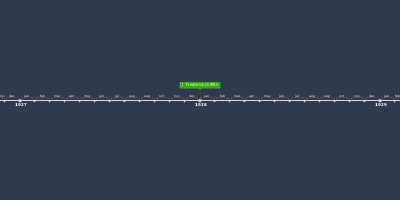 Biology timeline
Date:
Images: